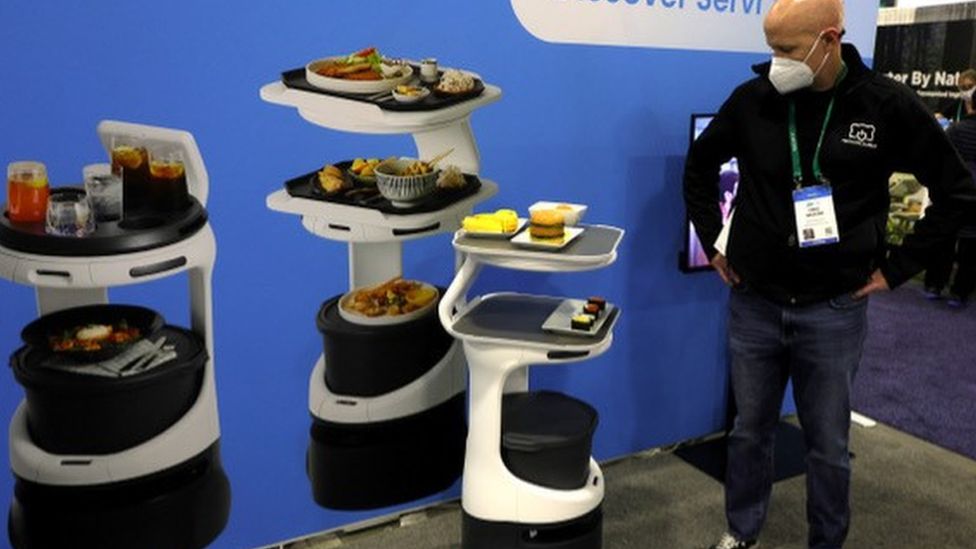 Past CES conferences have seen a parade of human-looking robots, ranging from the ultra-cute to the extremely creepy, and while some of these were still on show, it seems 2022 might usher in an era of the more practical bot.
The Servi one from Bear Robotics looked particularly enticing as it wafted around a booth with burgers and sushi on trays, offering to take the place of human waiters.
A fetching robot was also flavour of the week with Labrador Systems, which showed off its Retriever bot.
Chief executive Mike Dooley said it would be of great use for people "when pain or other health issues" meant that they cannot be as mobile as they would like.
The wheeled robot guides itself through a home using sensors. Users communicate with it via voice control or an app.
It can carry about 25lbs (11kg) and has two shelves which can move up and down to reach different heights.
The robot is currently being tested, with the aim of going into production in 2023.