One of the tech calendar's biggest annual events, CES, has been taking place in Las Vegas this week.
The pandemic and fears over the spread of the Omicron variant meant numbers of attendees were down and some of the largest firms, including Meta, Google and Amazon, pulled out.
But there was still plenty of weird and wonderful technology on show.
Here's a look at some of the trends and more outlandish offerings from the show floor.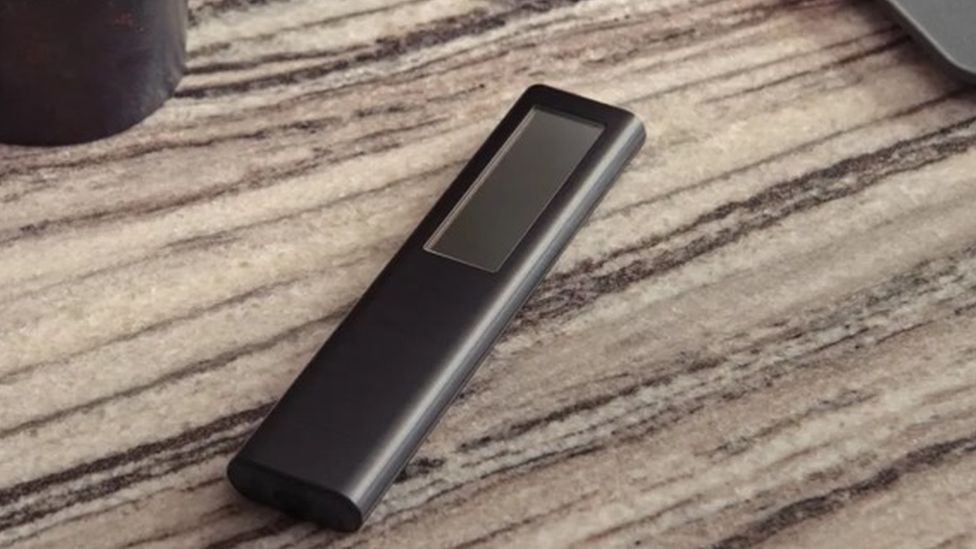 TVs have always been a big draw at CES – with the emphasis on big, as every year they seem to gain more inches.
But this year it was a much smaller accessory – the TV remote control – that was garnering the headlines.
In 2021, Samsung added a solar panel to the back of its remote so that it could charge from the sun while sitting on the arm of a chair.
This year, it has come up with a new way to kill off the AAA battery market.
Its new version has a tiny antennae that can harvest radio frequency signals emitted by wi-fi routers from a distance of up to 40m (131ft), allowing it to charge even when the sun isn't shining.
Samsung said that the device will be included with new TVs and other home appliances, although not much detail was given on the technical specifications.